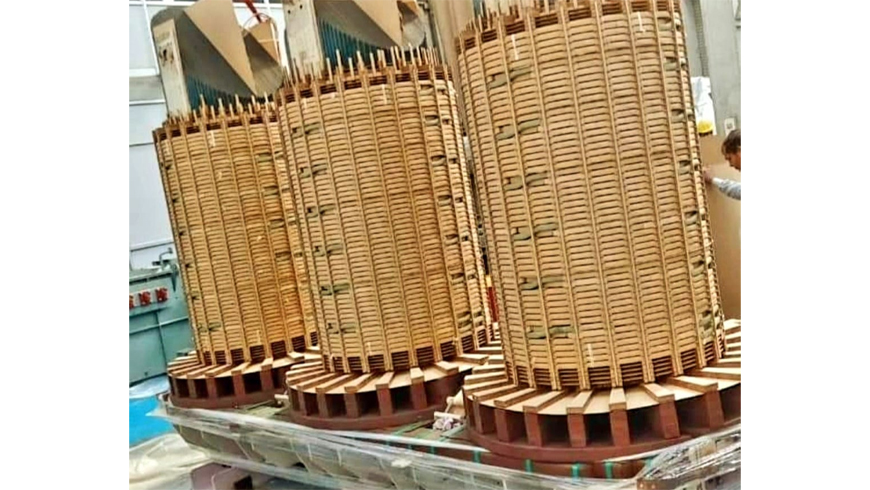 A power transformer is a passive electromagnetic device that transfers energy from one circuit to another circuit by means of inductive coupling. Power transformers differ from other transformer types in that they are designed to comply with regulatory requirements for mains power interfacing, working at mains voltages and relatively high currents. The most important specification of a power transformer is its primary to secondary transformer galvanic isolation, which is usually specified in kV. This is a fundamental safety aspect in protecting humans from potentially lethal earth fault conditions.
A power transformer is used to essential equipment used to transmit energy in a specific component of the electrical or electronic circuit between the generator and the primary distribution circuits. Generally, power transformers are used in distribution networks in order to interface step down and step-up voltages.
At KVA Process Transformers, we explore an array of medium power (MV) transformers that offer high productivity and efficiency rates. At KVA Process Transformers, we understand the importance of power transformers across various power networks. Therefore, our competent panel of professionals ensures that our range of power transformers exceeds and moves beyond MV to offer a customized portfolio of fluid-filled and oil-immersed transformers. These transformers are specially designed for high-performance applications in different power distribution networks by using proven and dedicated designs for several transformer applications.
Product Details:
Specifications:
Capacity: Up to 50000 KVA
No. of Phases: 03 phase
Frequency: 50 Hz
Voltage: 11kv/22kv/33kv/66kv/132kv
Taps: On load / Off load as per customer requirement
Insulations: Class A
Vector group: As per customer requirements
Connections: As per customer requirements
Duty cycle: Continuous
Winding: Copper
Terminals: As per customer requirement
Standard Fittings
| | | |
| --- | --- | --- |
| RATING AND DIAGRAM PLATE | EXPLOSION VENT WITH DIAPHRAGM | Jacking pads |
| EARTHING TERMINALS | TOP FILTER VALVE  | Haulage lugs |
| LIFTING LUGS | INSPECTION COVER  | Magnetic oil gauge with minimum oil marking  |
| THERMOMETER POCKET  | SILICAGEL BREATHER  | Sampling valves  |
| OIL CONSERVATOR WITH OIL FILLING HOLE AND DRAIN PLUG  | DRAIN  VALVE &   BOTTOM FILTER VALVE | RADIATOR VALVE |
| AIR  RELEASE HOLE WITH PLUG | COOLING RADIATOR | VALVE SCHEDULE PLATE  |
| OIL LEVEL INDICATOR  | BI / UNI DIRECTIONAL ROLLER | Buchholz relay with alarm and trip contact |
| Oil Temp. Indicator with alarm & trip contact | Winding Temp. indicator with alarm & trip contact | FANS FOR ONAF  |
| Marshalling box | ON LOAD TAP CHANGER / OFF LOAD TAP CHANGER  | RTCC PANNEL  |
| Electronic Automatic Voltage Controller( FOR OLTC) | Capacitive bushing  | |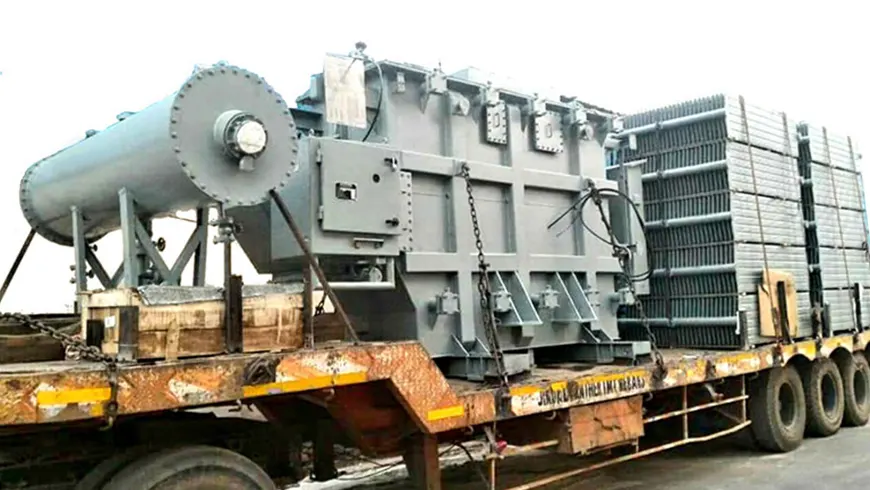 Why Us?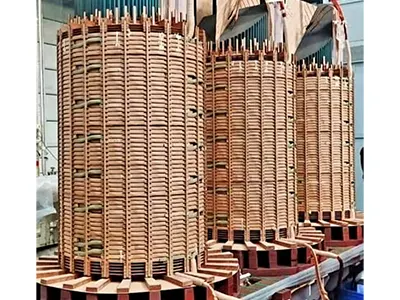 Our business takes pride in giving Submerged arc furnace transformer, Induction Melting Furnace transformers, Power Transformer, Dry type transformer, OLTC Fitted transformer, Distribution Transformers, Earthing Transformers, Auxilliary Transformers, etc. of superior quality at very affordable charges.
Prompt delivery
Wider range
Ethical and transparent business policy
Experience team
Competitive price