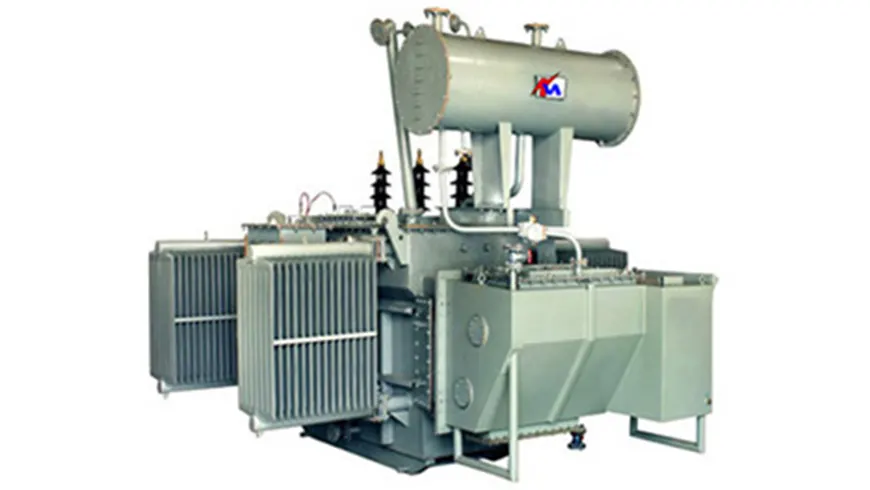 On-load tap changer (OLTC) transformer, also known as On-circuit tap changer (OCTC) transformer, is a tap changer in applications where a supply interruption during a tap change is unacceptable, the transformer is often fitted with a more expensive and complex on load tap changing mechanism.
The present product range of KVA Process includes ASVRs in 6 KV, 11 KV, 33 KV & 66 KV, system and up to 50 MVA. We also manufacturer tailor made equipment as per requirements of our customers.
Product Details:
OLTC Fitted Transformers are available in three types :
If the variation of input high voltage is within 15-20% of the rated voltage; the step-down transformer can be provided with ON LOAD TAP CHANGER (OLTC). The voltage sensing relay of the OLTC panel choose the suitable tap automatically resulting the regulated output voltage.
If the variation of input high voltage is more than 20% of the rated voltage, the OLTC is attached with a star connected high voltage auto transformer having suitable taps in addition of normal step-down transformer and placed in the same cabinet. The Voltage sensing relay of the OLTC panel chooses the suitable tap automatically and regulated HT voltage (+/1-%) from the auto transformer is fed to the step-down transformer.
If normal step-down transformer had already been installed or if the capacity of the step-down transformer is very high (more than 2 MVA); the regulator is made in separate cabinet. This type of regulator consists of an auto transformer with OLTC Regulated HT voltage from the regulator is fed to the step-down transformer.
This is the most modern design of high voltage regulator used to correct the variation in HV supply voltage. This are available in 4 voltage range i.e., 6KV, 11KV, 33KV & 66KV. This type of regulator corrects the supply voltage by means of ONLOAD TAP CHANGER SWITCH.
Why Us?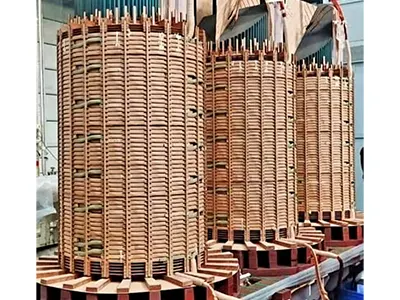 Our business takes pride in giving Submerged arc furnace transformer, Induction Melting Furnace transformers, Power Transformer, Dry type transformer, OLTC Fitted transformer, Distribution Transformers, Earthing Transformers, Auxilliary Transformers, etc. of superior quality at very affordable charges.
Prompt delivery
Wider range
Ethical and transparent business policy
Experience team
Competitive price